February 2023
B3 Chooses Vermiculus to Deliver a Best-in-Class CSD System
B3 has selected Vermiculus for a monumental Central Security Depository project, set to modernize and futureproof the centralized deposit services provided by B3.
The new CSD system will be based on Vermiculus' VeriClear™, an elastically scalable and AI-powered real-time system. The system has a top modern microservice-based architecture enabling a new standard for high efficiency.
This joint project will bring a cloud-native architecture and an exceptionally short time-to-market for new products in B3's CSD business line. The cutting-edge technology will provide B3 with a fast reconciliation process, flexible corporate action features, and a flexible account model. The new Brazilian CSD system will also handle extremely large volumetrics.
Modernization of the central depository, which was founded in 2004, will grant B3 the capacity over the next 15 years to respond to capital market demand and growth in products and services and in the volume of investors, issuers, and assets under custody.
The centralized deposit service provided by B3's CSD comprises the central safekeeping of fungible and non-fungible assets, the control of their effective ownership, and the administration of the corporate actions related to these assets. B3´s CSD plays a critical role in the protection of assets and helps ensuring the integrity of asset transactions.
"The Vermiculus cloud platform will allow B3 to apply state-of-the-art technology and to prepare for increased demand and the expected development of Brazil's investments ecosystem. The new reality for the financial market and prospects for the future require an innovative, more agile structure with a scalable capacity that has support for the deposit of new types of assets," explained Viviane Basso, B3's Chief Operating Officer – Issuers, Depository and OTC.
She added that infrastructure modernization will reduce the time-to-market for new initiatives and for the demands of B3's clients. "This technology reaffirms our commitment to continuous evolution and to providing an excellent service for the entire market. We will provide this platform to other infrastructures, assuring strength and security for participants such as investors, brokerage houses, investment banks, issuers, and regulators."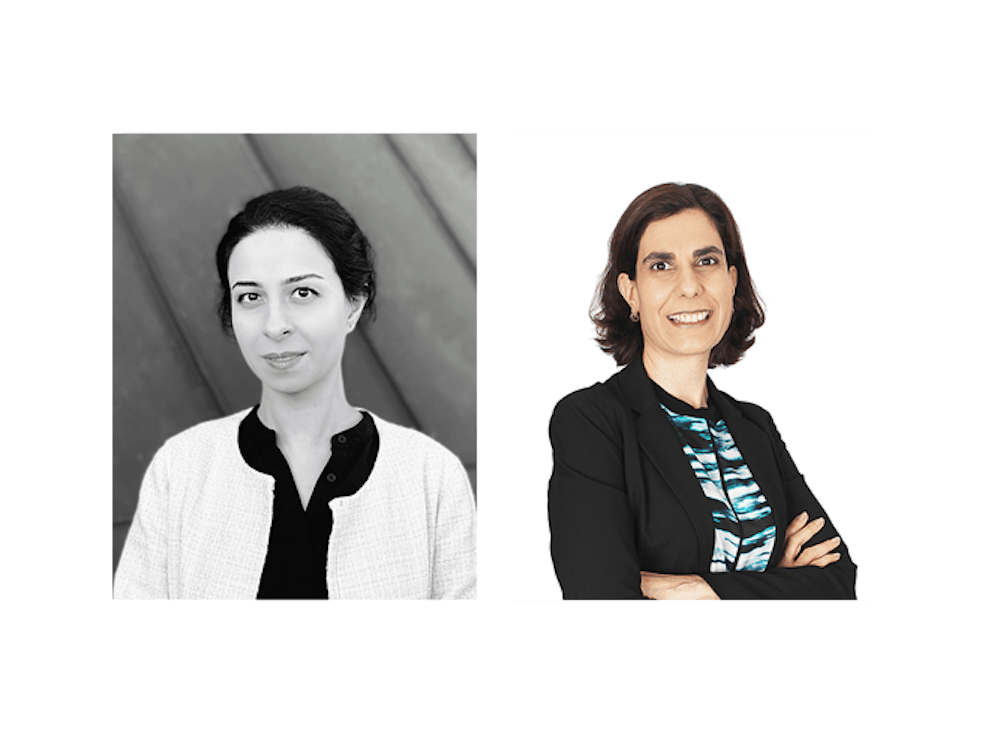 Taraneh Derayati, CEO of Vermiculus; Viviane Basso, COO of B3
This will be the most modern CSD system to date. With its AI-powered microservices, the new system will assure that B3 will be able to provide the highest quality of CSD services for many years to come. The recognized flexibility of the Vermiculus system stems from its microservice architecture, elastic scalability, and AI-power components designed for high efficiency operations. These constituents make it easy to expand the system with new products, corporate actions, and other algorithms with short time-to-market. Further, the scalability of the system allows for additions and removals of microservices in run time. In addition, the possibility to either run entirely in the cloud, on premise, or a hybrid model allows for efficient testing and quality assurance, among other benefits.
"We know the B3 team well and have built a very strong working relationship over many years. Our teams work well together and are in-sync using an agile methodology. I am convinced that this partnership will bring tremendous value for both companies and our teams will once again prove that true agility, expert industry knowledge, transparency, and modern technology is the formula for successful projects—no matter how complex." Says Nils-Robert Persson, Chairman of Vermiculus.
"We are pleased to partner with Vermiculus to deliver a best-in-class CSD system," says Rodrigo Nardoni, CIO of B3. "We look forward to working with the Vermiculus experts once again. Vermiculus' microservices provide the flexibility and scalability that a modern CSD system requires to support the demands of the Brazilian market and its future."
"We view the B3 team as an extension of our own. Our inter-cooperative way of working will secure a fully tailored CSD system of the highest efficiency, and we look forward to embarking on this journey together with such a strong customer."
– Taraneh Derayati, CEO of Vermiculus
"In this joint project, the B3 and Vermiculus teams will integrate and work closely together in a truly agile development process. This marks another fantastic partnership which is in line with our strategy to deliver the highest quality systems to the largest key-players in the financial market. Our organization is built for customer centric operations and transparency. We are honored to deliver B3's future CSD system and look forward to many years of fruitful collaboration." says Derayati.
About B3 S.A.
B3 S.A. (B3SA3) is one of the main financial market infrastructure companies in the world and one of the largest in terms of market capitalization among global leaders in the exchange industry. B3 connects, develops and enables the financial and capital market and, together with customers and society, boosts Brazil's growth.   
It trades in stock exchange and OTC environments and offers products and services to the financing chain. Headquartered in São Paulo and with offices in London, Chicago, Singapore and Shanghai, B3 performs important functions in the market by promoting best practices in corporate governance, risk management and sustainability.       
B3. Brazil's Exchange.
B3 MEDIA RELATIONS:
About Vermiculus
Vermiculus Financial Technology AB provides cutting-edge trading, clearing, and CSD solutions to market participants around the world. Vermiculus' solutions are the first to bring state-of-the-art advances in dynamic microservice architecture together with vast experience in clearing house, exchange, and CSD business requirements.
Vermiculus' solutions radically improve robustness, quality, and flexibility by utilizing AI-driven microservices, and can achieve superior environmental performance, elastic scalability, and cost-efficiency through SaaS and cloud-based deployment.
The company started its operation in 2020 and is founded by industry experts with the incentive to revolutionize the technology of exchanges, clearing houses, and CSDs. With its headquarters in Stockholm, Sweden, Vermiculus consists of hand-picked teams, trained to deliver mission-critical solutions. With decades of accumulated knowledge and expertise, the team has previously completed 75+ projects for the world's largest exchanges, clearing houses, and CSDs.
Get in touch through info@vermiculus.se